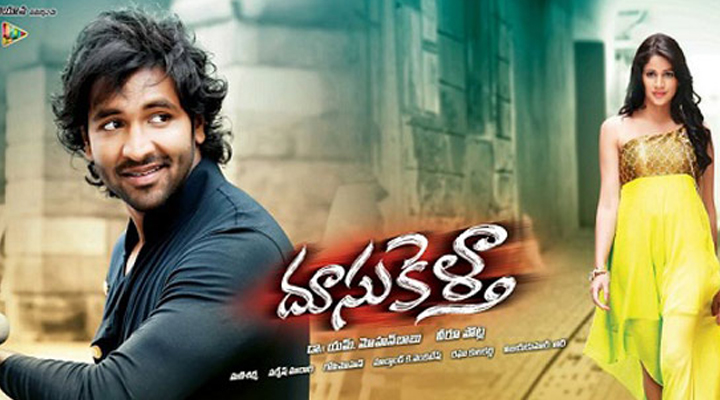 SYNOPSIS
Chinna (Vishnu) and Alekhya (Lavanya) know each other since childhood. Chinna is protective of the girl but inadvertently this leads to the girl and her mom being evicted from their father's ancestral house. The duo crosses paths years later; she is a doctor and he a street-smart youngster who lands himself an investigative television reporting assignment by sheer luck. When Chinna learns that Alekhya is under threat from the patriarchs of her own father's family, he takes her to the mansion under a different identity to win their hearts. Whether that happens or not forms the rest of the story.
CAST & CREW
Banner : 24 Frames Factory Pvt. Ltd.
Produced By : Mohan babu
Director : Veeru Potla
Story : Veeru Potla
Cinematography : Sarvesh Murari
Editor : Marthand K. Venkatesh
Music : Mani Sharma
Screenplay : Veeru Potla, Gopimohan
Cast : Manchu Vishnu, Lavanya Tripathi, Brahmanandam , Ahuti Prasad, Kota Srinivasa Rao, Rao Ramesh, Pankaj Tripathi, Raghubabu , Nagineedu , Posani Krishna Murali, Vennela Kishore, Ali, Lakshmi Manchu (Special appearance), Ravi Teja (Narrator's voice).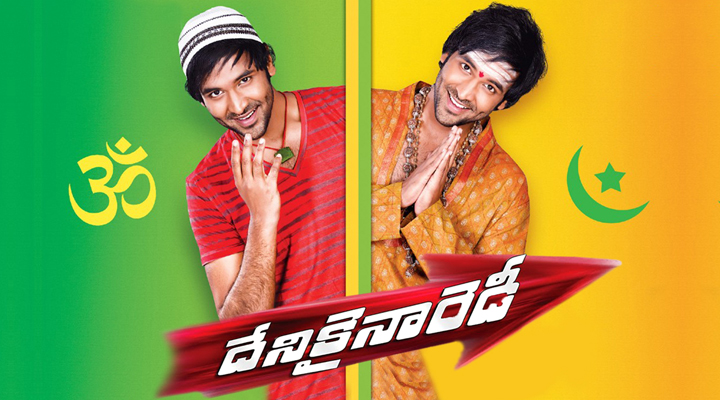 SYNOPSIS
Narasimha Naidu (Prabhu) and Saraswati (Seeta) are siblings. Saraswati marries a Muslim Basha (Suman) without informing her brother. Narasimha Naidu amputates Basha in rage. Since then Narasimha Naidu's family and Basha families become enemies. Suleman (Vishnu Manchu) is the son of Basha and Saraswati. Narasimha Naidu seeks for a good priest to do a chandi yagam. In a case of mistaken identity Suleman gets an opportunity to head the priests with a borrowed name Krishna Sastri. The rest of the story is all about how Suleman brings two families together.
CAST & CREW
Banner : 24 Frames Factory Pvt. Ltd.
Produced By : Mohan babu
Director : G.Nageswara Reddy
Story : B.V.S.Ravi, Udayakrishnan, Sibi K. Thomas
Cinematography : Siddharth
Editor : M. R. Varma
Music : Yuvan Shankar Raja, Chakri
Screenplay : Gopimohan, Kona Venkat, B.V.S.Ravi
Cast : Manchu Vishnu, Hansika Motwani, Brahmanandam, Kota Srinivasa Rao, Dharmavarapu Subramanyam, Vennela Kishore, Prabhu, Suman, M. S. Narayana, Seetha, Amanchi Venkata Subrahmanyam, Master Bharath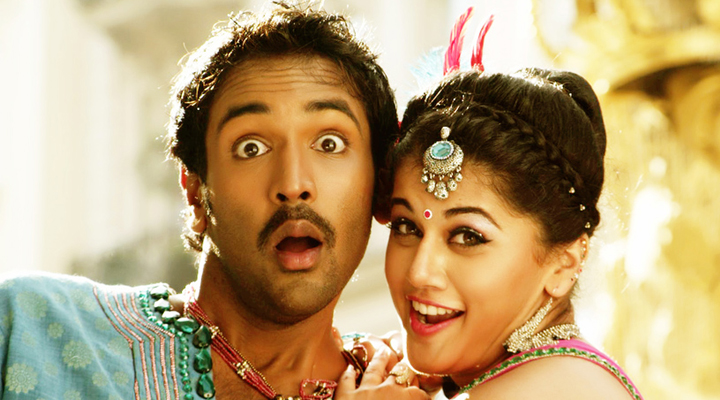 SYNOPSIS
Vastadu Naa Raju is a romantic comedy based movie and it is all about a young girl who dreams of her dream boy. The film is blend with mass, action and entertainment elements. Vishnu is portraying the role of a sportsman and Tapsee is playing a bublee character.
The main highlight of the movie will be Vishnu and Bharamandam's comedy and Prakash Raj playing an important role, Director Hemanth Madukar directing this movie under Vishnu's new Banner 24 Frames Factory with great technical values.
Vastadu Naa Raju is the first Telugu movie that is entirely shot with digital camera. The best senior Cameraman Mr.Gopal Reddy done a extraordinary camera work in this movie and Mani Shrama is the music director for this movie.
CAST & CREW
Banner : 24 Frames Factory Pvt. Ltd.
Producer : Veronica Reddy
Director : Hemant Madhukar
Story : Hemant Madhukar
Music Director : Mani Sharma
Writter : B.V.S. Ravi
Singers : Ranjith , Hema Chandra , Malavika , Rita , Sreerama Chandra Saindhavi , Janani , Saketh , Karthik , Chaitra HG
Cast : Vishnu Vardhan Babu , Tapasee Pannu , Prakash Raj , Pragathy , Bramanandam , Tanikella Bharani , Sayaji Shinde , Jeeva , Ajay , Rama Prabha , Siva Reddy , Satya Krishna