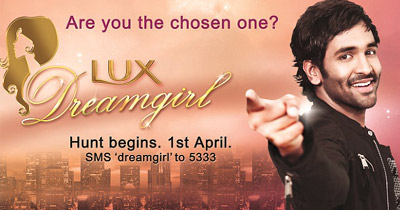 SYNOPSIS
Dream Girl Hunt for Manchu Vishnu: Lux, 24 Frames Factory and Sprint Telefilms (P) Ltd., are launching a mega reality show Lux Dream Girl. Booooow! This Lux Dream Girl is an intense 8 week talent hunt to search for a girl who will be the heroine in Manchu Vishnuvardhan next movie.
This talent hunt will be a 16 epidsode mega venture and will be aired on Gemini TV from April 16, directed by Chunia of Yuva fame. Altogether, 12 beautiful aspirants will be short-listed for this Lux Dream Girl talent hunt and it is assumed that these 12 beautiful aspirants posses beauty, intelligent and social conscientious. And this Lux Dream Girl talent hunt will be hosted by Telugu cinema actress Ms. Nikitha.
Furthermore, beautiful actress Sneha will mentor this Lux Dream Girl talent hunt entire series where she advices and lend moral support to the participants. The panel of Judges includes Cinematographer S Gopal Reddy and Hemanth Madukar, who is incidentally directing Manchu Vishnuvardhan's second movie as well.
CAST & CREW
Banner : 24 Frames Factory Pvt. Ltd.
Producer : Lux Pvt. Ltd
Judges : S. Gopal Reddy , Hemanth Madhukar , Mumaith Khan
Mentor : Sneha